~Please read disclaimer at the top of the page~

Clydi King: In 1998, newpapers reported that Bob Dylan's then girlfriend Susan Ross had stated that Dylan had been secretly married to Clydie King and had two children by her.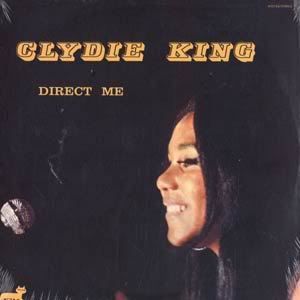 Ruth Tyrangiel: Was in a relationship with Dylan from 1974 to 1991 and was technically considered his common-law wife.

Carol Woods: Susan Ross claims Woods is Dylan's third wife and that they had a child together; however, this is most likely untrue.
THE full story of rock legend Bob Dylan's tangled love life and secret marriages has finally been told - by his girlfriend.

In an exclusive interview with the Sunday Mirror, Susan Ross, Dylan's lover of the past 12 years, claims he had three marriages, ten children and affairs with a string of beauties ...including four Carols.

"He has used women throughout his life to fulfill certain needs," she said. "He has never been able to get the big picture from one woman."

Susan claims that as well as former Bunny Girl Sara Lowndes, who he divorced in 1977 and with whom he had five children, the reclusive rocker has also been secretly married to two of his backing singers.

The 46-year-old legal assistant says he had two children with soul singer Clydie King and another with Carol Woods, and was married to them both at different times.

She says Dylan also had two more children with Broadway star Carol Dennis, who sang on his latest award-winning album, Time Out Of Mind.

Until now Dylan has only publicly acknowledged his marriage to Sara Lowndes in 1965. Their youngest child is 26-year-old Jakob, who now has a successful rock career with his own band, The Wallflowers.

"Bob is the great love of my life,"" said Susan. ""Nobody knows him like I do. I have been with him for 12 years and I am probably the only person in the world who knows the truth about him."

Susan, who first met Dylan at a party in New York thrown by Colombia Records, is writing an autobiography which includes her years with Dylan, and says she is not bothered by his colourful love life.

"He is a rock and roller," she said. "If he wants to have sex with a woman in another city when he is on tour, that is up to him. I am the one he is sending flowers to on my birthday, and I am the one he phones four or five times a week."

Despite their closeness, Susan said she had to spy on Dylan to discover the facts about his secret life. The youngest of Dylan's secret brood is said to be 12. But even now, Dylan will not admit to being the father.

"Having become a spy, I would say to him, 'Who's Nurette?' knowing that was his own child. Bob would still say to me, 'Who's that? I don't know who you are talking about.'

"But the children all know each other. They know who their father is."

Susan says Dylan's first wife, Sara, was really just a housewife.

"He was happy for a while having a family with her. But I am an artist and I like to be around other artists. He is the same. Clydie King was Bob's second wife. I met them 12 years ago. She had two of his kids. His third wife, Carol Woods, was a backing singer who I think had one of his children."

Clydie King and Carol Woods were not available to comment on Susan's claims. But Rolling Stone Ron Wood recalls Dylan and King.

"He used to go to her for solace all the time. She was great for him," Ron told Dylan biographer Clinton Heylin. Dylan and Clydie split in 1983.

Susan said she is speaking out because she is "annoyed" Dylan didn't take her to the Grammy Awards show in New York, where his Time Out Of Mind won Album of the Year.

But she says her book, called Wait Till Your Father Gets Home, is meant to honour her 56-year-old lover.

"My book is not a kiss-and-tell. I've only written about 165 pages so far. But Bob has read the first three chapters and he said it cuts away to the bone.

"I'm not sure he is happy about some of the things I am writing about him, but he has described me as brilliant - and I'm not going to argue with that."

Susan says songs on Dylan's new hit album are written for different women in his life. "I know which ones are for whom. He uses music as a landscape for his relationships."

The name Carol has featured strongly in Dylan's love-life. A record company source said: "You know, Bob has a thing about the name Carol. Even his assistant is called Carol."

Singer Carol Dennis, who starred until recently in the Broadway musical Street Corner Symphony, says she had two children with Dylan.

Dennis, 42, a longtime backing singer with both Dylan and Bruce Springsteen, said: "I have three children, but I am not going to say which ones are Bob Dylan's."

She was Dylan's lover for several years in the late Seventies, but has stayed friends with the star and sang on his new record.

Dylan is said to have had close relationships with four Carols. As well as Carol Dennis he had affairs with record company executive Carroll Childs, songwriter Carol Bayer Sager, and Carolyn Hester, a Sixties folk icon.

"He jealously guards his privacy and will never talk about it," said the record company source. "And you can see why, it's very complicated."

Other women said to have had flings over the years with the rock romancer include Raquel Welch, singer Joan Baez, actress Sally Kirkland and another backing singer, Helena Springs.

Another long-term girlfriend, Ruth Tyrangiel, lost a pounds 3 million palimony suit against Dylan when their romance ended after almost two decades in 1993.
Copyright The Daily Mail UK